Lipo promotes Selmo Araujo
Araujo will be responsible for helping to ramp up Lipo's overall growth and presence in Latin America
US-based Lipo Chemicals (Vantage Specialty Chemicals) has promoted Selmo Araujo to Managing Director of Latin America for Vantage Specialty Chemicals.
Araujo joined Lipo Chemicals in 2003, and has since led Lipo's business in Brazil. In his new role, Araujo will be responsible for helping to ramp up Lipo's overall growth and presence in Latin America.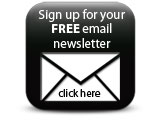 "He brings a wealth of experience to the team and I'm confident that he will continue to grow our personal care business. Mr Araujo has significant experience directing and guiding teams. His strategic view on the specialty chemicals industry will further expand Vantage's considerable strengths as we continue our expansion," said Conrad Kempinska, Executive Vice President of the Personal Care Unit of Vantage Specialty Chemicals.
Featured Companies