Less-invasive facial treatments boost aesthetics market
Merz Pharma Italia Valeria Panuccio talks about trends in the non-invasive sector in Italy
Valeria Panuccio, Marketing Manager at Merz Pharma Italia, spoke to Cosmetics Business Markets about trends and developments in the less-invasive sector in Italy.
What are some of the key trends in aesthetics in Italy?
Beauty treatments in general (face and body) are a large category, absorbing ever greater demands from various segments of the population, although the economic crisis has significantly slowed growth in the last few years, especially the less affluent social class.
Injectable treatments for facial rejuvenation (filler and botulinum toxin) have far exceeded the demands of surgical treatments like facelifts, breast augmentations and lipolysis.
What is the profile of men and women who seek aesthetic products in Italy?
The majority of requests for treatment is by women, nevertheless men are appearing more and more often for beauty treatments, especially for reasons connected to work and the social life we lead. In this sense, the most efficient treatments (for example, bulking fillers) are definitely the most requested.
For women, there is an undisputed curiosity among even younger age groups of the population, so specialists in the field also receive requests from very young women. This is definitely tied to an aspect of culture that is changing: If in the past it was almost taboo to declare an interest in, or even more to resort to, beauty procedures, there is a growing lightheartedness in this regard, although Italian women are still the most reserved compared to other European women.
What developments do you think we will see in future?
The injection is going to remain the product you will see more and more, because it is much less invasive and also less expensive than surgery. The selection of new products of high quality and performance will enable the skilled practitioner to offer combined treatments with results closer to the surgical procedures.
More and more doctors will evaluate entering the world of aesthetics because the profitability of the treatments is high. The educational role of schools and companies in the technical training of these professionals will be important in order to guarantee the safety of the treatments.
Belotero dermal fillers from Merz are for smoothing wrinkles, augmenting lips and restoring facial volume.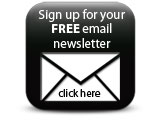 For more on aesthetics trends in Italy, click here