Lavender inspires new 'sleep beauty' active from Ashland
Ashland has announced the launch of an active cosmetic ingredient developed to restore skin overnight, so that it looks rested, renewed and illuminated.
Nightessence biofunctional is a natural extract from lavender flowers derived using Ashland's proprietary, patented small RNA technology (PSR).
The Lavandula angustifolia lavender is sustainably grown in Provence, France, 140km from the Ashland biofunctional facility.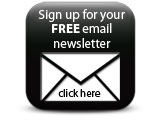 The active helps skin boost essential night-time molecules, such as timezyme and melatonin.
Companies