Laboratoire Phenobio launches active ingredient SCIRPUSOL
Laboratoire Phenobio SAS 100% plant-derived depigmenting active ingredient
New company Laboratoire Phenobio SAS, based at the Bordeaux Montesquieu technology park in Martillac (France), is set to launch a 100% plant-derived depigmenting active ingredient during the upcoming In cosmetics exhibition in Barcelona. The start-up, which also won the Start In Cosmetic 2013 competition organised by Cosmetic Valley, has spent nearly two years in its research and development on a new green process of extraction: subcritical-water extraction (SWE).
SWE replace advantageously the use of organic solvents because it is cleaner, faster and cheaper than the conventional extraction methods. The unique properties of water at the subcritical state (between 100 and 374oC and pressure high enought to maintain the liquid state) is particularly well adapted to the extraction of all the polyphenolic compounds.
The first cosmetic active ingredient developed by the company, SCIRPUSOL, is obtained by subcritical-water extraction of Passion fruit seeds (Passiflora edulis) and possess a specific polyphenolic profile. It is highly concentrated in piceatannol, scirpusine B and resveratrol, three stilbenoids compounds with a wide range of biological properties. While it shares many properties with resveratrol due to its structural similarity, piceatannol appears to be active at lower concentrations than resveratrol.
In regards to skin depigmenting activities, SCIRPUSOL acts by strongly inhibiting tyrosinase activity, the key enzyme of the skin pigmentation process. The in vivo effect of SCIRPUSOL has been proven by a clinical study on 22 volunteers, with a 20% decrease in dark-spot intensity with a face cream containing 2% of SCIRPUSOL, after 56 days of application. Furthermore, 86% of the volunteers estimated that the product lightens the skin. SCIRPUSOL is China compliant, passed all the regulatory safety tests and will be available in preservative-free Ecocert formulation.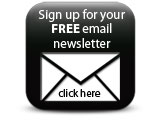 Besides this first active, the company has established a range of plant-extracts called "hydrocomplex" among which the customers can find Grapevine, Tea, Rosmarinus, Helichrysum and Olive extracts, all having a specific profile of active compounds and various cosmetic uses.
Companies