Labello urges consumers to smile for charity drive
The lip balm brand has teamed up with the Smile Foundation to raise money for children
Lip balm brand Labello has partnered with the Smile Foundation in South Africa to help give children a smile.
To support the charity, the Beiersdorf-owned brand created the Beautiful Smile limited edition dual-pack containing two original care variants with 'Beautiful Smile' written on each one.
For each pack purchased, two South African Rands (€0.13) will be donated to the Smile Foundation, a charity dedicated to helping children with facial abnormalities such as a cleft lip or palate by providing corrective surgeries.
The goal is to raise zar250,000 (about €16,700) by the end of September 2017.
Labello is urging consumers to support the cause by uploading a photo or video of a 'Beauty Smile moment' on social using the hashtag #LabelloSmileChallenge.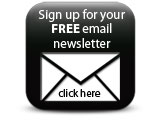 The brand will donate one Rand to the Smile Foundation for every post.
Companies