La Colline selects Serumony for new, ultra-premium skin care treatment
Consumers today seek ultra-performing skincare treatments featuring new dispensing systems
Real innovation in the beauty world
Serumony, the expert, high-precision packaging solution designed and created by Aptar Beauty + Home, provides the perfect enhancement for this all-around treatment.
La Colline has chosen Aptar Beauty + Home's packaging innovation due to its many different advantages, including:
Technological design: somewhere between science and beauty, incorporating the precision of a makeup pen.
New dispensing system: both feminine and precise, ergonomic and intuitive. Serumony delivers a precise dose of this essence with just one pump.
Protective casing: airtight and protects the formula from oxidation.
Travel-friendly appearance and 10ml capacity: compact and lightweight; can be taken everywhere.
Aptar Beauty + Home: Experts in customisation
"The fact that every element of the pack can be customised has been an additional source of motivation for us to choose this premium, airless packaging solution. It has enabled us to go even further and offer a truly elegant product. The lacquered rose gold slender body matches magnificently with the metalised cap and fits perfectly with the NativAge La Cure identity," a spokesperson for the La Colline brand explained.
The four Serumony 10ml bottles are housed in a luxurious premium gift box.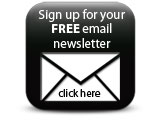 For more information, please send an email to newsroom@aptar.com.
Companies