LVMH reports beauty sales decline for Q3 as Covid-19 hinders rebound
The French behemoth recorded a 16% downturn in sales for the quarter compared with 2019
Rihanna's Fenty Skin, owned by LVMH, launched in the summer
Luxury consumer goods owner LVMH has reported a slump in sales for its beauty division as Covid-19 continues to hinder its recovery.
Sales of cosmetics and perfumes downturned 16% in Q3 compared with the same period in 2019.
However, the group said its major brands were showing "good resistance" in the sector despite a fall in demand for make-up and purchases by international travellers due to the coronavirus pandemic.
LVMH said Fenty Skin, launched by Rihanna earlier this year, was off to a "promising start" and noted that Guerlain had recorded "remarkable growth" in skin care.
But a glimmer of recovery can be seen in the report.
In a press statement, LVMH wrote: "Online sales grew steadily in the third quarter and there was a significant improvement in trends in stores as well."
The Christian Dior owner also recorded a 25% decline in organic revenue for its beauty division in the first nine months of 2020.
The French giant's fashion and leather goods arm saw the strongest rebound following the Covid-19 outbreak with double-digit organic revenue growth.
In its outlook for the rest of 2020, LVMH said it will strategise to protect the value of its brands by investing in marketing and communication.
"LVMH will rely on the power of its brands and the talent of its teams to further extend its global leadership in the luxury market in 2020," the group wrote.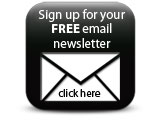 It has also said the Board of Directors will discuss the decision to pay an interim dividend before the end of the month.
Companies