L'Oréal reveals first-look at new Clarisonic massage device
Using mechanobiology, L'Oréal has spent nearly a decade researching a new handheld object designed to improve signs of ageing
L'Oréal is due to roll-out its first anti-ageing massage device under its Clarisonic brand, after nine years of research.
With a three-point massage head, the device is said to act on the deep layers of the skin, and stimulate the regeneration of elastic and collagen fibres, and strengthen the dermal-epidermal junction.
Elisa Caberlotto, L'Oréal R&I, Project Manager for Instrumental Cosmetics said a major discovery was finding out that the skin has a frequency selectivity, meaning that if the skin is stimulated with a vibration, all vibrations are not perceived in the same way.
The skin, she confirmed, prefers a range of frequencies between 60-90 hertz, with a peak around 75 hertz, where there is an over-expression of certain proteins, which are important in ageing.
Caberlotto said: "For the first time, research has proven that mechanical stimulations have a biological effect on the skin as a whole and that these effects depend heavily on the frequency of the stimulation."
L'Oréal is the first company to apply the scientific field of mechanobiology to the skin and specifically study it in relation to improving the signs of ageing.
Mechanobiology relates to the study of mechanical stimulation of biological tissue.
The device has already launched on the Canadian and US markets (from March) but will now roll-out in Europe and Asia from this month until September.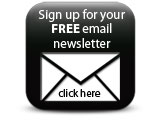 It was created in collaboration with the Mechanobiology Institute and the Institute of Medical Biology, both in Singapore; and the Institut Langevin and the Denis Diderot University, both in Paris.
Companies