L'Oréal rejects Donald Trump's fragrance offer
Chairman Agon speaks out about how Trump approached the company in 2004
Image: By Michael Vadon via Wikimedia Commons
L'Oréal's Chairman Jean-Paul Agon has revealed that Republican presidential hopeful Donald Trump sought a fragrance deal from the company in the past – but was turned down.
Agon made the revelation at a conference held in Paris by the French American Foundation yesterday. He said Trump approached L'Oréal in 2004 over a fragrance deal. "Trump wanted us to make a perfume for him, but we didn't", Agon confirmed. He is also quoted as saying that turning Trump down was "nothing personal".
But the setback did not put Trump off; he went on to approach Estée Lauder, which resulted in the creation of his first scent: Donald Trump, The Fragrance. Today Trump still has his finger in the fragrance pie with two scents actively in production: Empire, which launched in 2015, and Success, which debuted in 2012.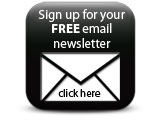 The Empire line consists of an edt spray ($41.60-$49.60), a gift set ($44.79) and a deodorant stick ($5.59). Meanwhile, the Success range comprises an edt ($31.99-$47.99), after shave ($32), gift set ($47.99), deodorant stick ($6.39) and a lower-priced gift set ($13.59).
Companies