L'Oréal recognised for commitments to gender equality
The group has been working with independent organisations to conduct audits on hiring policies and within its subsidiaries
L'Oréal has been recognised for its commitment to gender equality by the Economic Dividends for Gender Equality (EDGE) and the Gender Equality European International Standard (GEEIS).
The group has been working with the two independent organisations since 2011, in order to conduct rigorous audits of policies and current staff members throughout the company.
L'Oréal Spain, Netherlands, Austria, France, Czech Republic, Hungary and others were GEEIS re-certified as well as L'Oréal's subsidiaries India, Russia, Brazil, Canada and Australia.
"We are proud to meet both EDGE and GEEIS strict gender equality standards," said Jean-Claude Le Grand, Senior Vice President Talent Development and Chief Diversity Officer at L'Oréal.
"We measure our progress regularly for two main reasons. The first is to determine whether our actions are effective, and if not, rectify them.
"The second is so that we can share our experiences and accomplishments to support gender equity for a more inclusive world."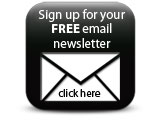 According to the company's website, the group has long been a leader in gender equality worldwide; as of 2016, women account for 70% of the work force, 48% of management committee members and 33% of Executive Committee members.
Companies