L'Oréal invests in social selling platform Replika Software
The beauty maker said it wants to 'crack this new channel' of selling for the beauty category
L'Oréal is securing its presence in e-commerce by making a minority investment in social selling platform Replika Software.
The investment was made through its venture capital fund Bold, also known as Business Opportunities for L'Oréal Development for an undisclosed amount.
Social commerce involves using social media to promote and sell products, a tool that has been adopted by giant players such as Instagram and Facebook.
Replika Software's turnkey platform allows brands to scale-up their network of social sellers and connect with customers.
"Social commerce is an exciting new form of e-commerce that enables consumers, influencers, experts, beauty or shop assistants to sell brands and products on social platforms through formats such as live shopping or live streaming," said Lubomira Rochet, Chief Digital Officer of L'Oréal.
"Today e-commerce already represents 25% of L'Oréal's revenues. The rise of social commerce is a great opportunity for our brands to reinvent the consumer beauty experience worldwide.
"Our ambition is to crack this new channel and create a healthy and dynamic ecosystem of social sellers for the beauty category."
The company was founded in 2016 by the former Fashion Director of Neiman Marcus and Bergdorf Goodman, Kareen Mallet, and Corey Gottlieb, an advertising and tech entrepreneur.
"As an industry, we're just scratching the surface of how powerful social commerce can be when it's combined with the massive scale offered by the global online community," added Mallet.
"Replika Software comes off an excellent year of growth and is powering new revenue generating social selling programmes for brands of L'Oréal and others around the world.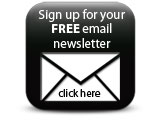 "We are thrilled to strengthen our partnership with L'Oréal. Having their financial support and domain expertise will help us execute our vision even more rapidly and broadly."
Companies