L'Oréal increases production capacity in Japan
L'Oréal is set to increase its production capacity in Japan to ramp up sales in Asia
French beauty giant L'Oréal is set to increase production in Japan to ramp up its sales in Asia, where customers tend to associate a "Made in Japan" tag with a high quality product. The company currently manufactures ten brands, including Shu Uemura and Lancôme, at its Japanese Gotemba production plant, a key production hub for Asia.
L'Oréal will acquire 10,000sqm of land to build a new facility near Gotemba, and aims to begin production in 2016. A ¥2bn investment will bring production capacity at Gotemba to about 100m units a year, and the company is planning further investment to increase that capacity by 50%.
Half of Gotemba's output will be for export, as the company sees a greater role for Japan as an export base for other countries in Asia. L'Oréal's sales of luxury cosmetics rose by 8.3% last year, with Japan and the rest of Asia accounting for roughly 40% of the total. Sales of L'Oréal products in the region have grown by 13%.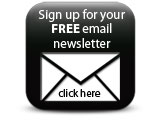 Other companies are also noting that items made in Japan are gaining popularity as consumers in the fast-growing southeast Asian economies seek higher quality and functionality: Unilever plans to boost its production of upscale hair care products at a plant in Sagamihara, near Tokyo, and P&G intends to add capacity at a plant in Yasu, in Japan's Shiga prefecture.
Companies