L'Oréal and Avon – the next takeover?
Rumours of L'Oréal offer push up Avon's stock value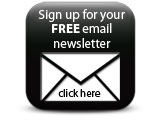 Following Unilever's recent announcement that it is to acquire Alberto Culver, another household name in the personal care industry has fallen under the acquisition spotlight.

Direct seller Avon saw its stock value rise following reports of a takeover by L'Oréal. Stock gains rose as much as 11% after rumours that the French cosmetics giant is considering a bid of $44 a share, according to the Daily Mail. The newspaper said Avon is attracting interest from a number of companies although analysts remain divided in their opinion as to whether L'Oréal will make a formal offer.

The reason for much of the speculation is L'Oréal's possession of a war-chest estimated at around €5bn together with the cosmetics major's relatively low level of debt.

The purchase of Avon by L'Oréal would increase the French group's share of emerging markets in total sales to about 45%. The negative aspect of the project would be L'Oréal's lack of experience in direct selling of cosmetics.

Earlier speculative market rumours have concerned Unilever and Procter & Gamble as prospective purchasers of Avon. L'Oréal has steadily refused to comment on market rumours of an impending takeover.
Companies