L'Oréal ambassador Helen Mirren says moisturiser does 'f*** all'
The actress' colourful language has sparked debate about the product
Youtube/L'Oréal
L'Oréal Paris ambassador Helen Mirren has raised beauty industry eyebrows after claiming moisturiser "probably does f*** all".
The 72-year-old actress was sitting on a panel organised by the cosmetics giant in the South of France when she made the remark.
"I'm not setting standards for others. All I can do is be who I am. I've always loved make-up," she reportedly said.
"I'm an eternal optimist - I know that when I put my moisturiser on it probably does f*** all, but it just makes me feel better. I've always said to L'Oreal as well that I will only do what makes me feel better."
Inspiring words?
Youtube/L'Oréal
Mirren was named as the face of L'Oréal Age Perfect moisturiser range in 2014.
At the time of the appointment, she said: "I have always loved the L'Oréal Paris brand, and I am truly delighted to become an ambassador and join such an impressive group of high achievers.
"I hope I can inspire other women towards greater confidence by making the most of their natural good looks. We are all worth it!"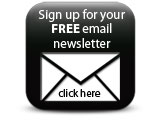 Cosmetics Business has reached out to L'Oréal for a comment.
Companies