L'Oréal USA hit with lawsuit over Matrix keratin products
Cosmetics company accused of misleading consumers with Matrix Keratindose hair products
L'Oréal and its brand Matrix Essentials are facing a class action lawsuit over three of its Keratindose hair care products.
Consumers Brandi Price and Christine Chadwick filed the case against L'Oréal USA concerning its Matrix Biolage Keratindose Pro-Keratin + Silk Shampoo, Conditioner and Renewal Spray.
The plaintiffs allege that L'Oréal USA is guilty of false advertising as its Keratindose products do not contain keratin.
In the complaint filed in the United States District Court For the Southern District of New York, the plaintiffs claim that via product labels, advertising and marketing, L'Oréal is misleading the consumer.
Via these channels, the products claim to 'prevent damage' and 'restore overprocessed hair', as well as being 'formulated with pro-keratin and silk'.
The lawsuit accuses L'Oréal's 'misbranding' as intentional, rending the products 'worthless'.
It alleges: "[The] defendants' conduct is all the more egregious, as they have chosen to label the Keratindose products with brand and product names which blatantly suggest the inclusion of an ingredient – keratin – which is not found in the products at all."
L'Oréal faces ten counts including breach of contract, fraud, unjust enrichment and violation of the California False Advertising Law.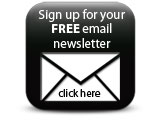 L'Oréal did not respond to Cosmetics Business' enquiries by the time this article was published.
Companies