L'Occitane gets off to a slow start on HK stock market
Colour Cosmetics | Fragrance | Skin Care
European economy concerns dampen Asian IPO debut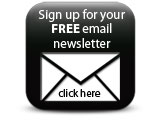 The Provencal cosmetics developer and producer L'Occitane is now listed on the Hong Kong stock market, making a traumatic start as the market turned down on the day in the wake of concerns over the Greek economy and other Eurozone economies. L'Occitane's share price lost 8.5% on the opening sessions before recovering later, closing at HK$14.40 or 4.5% below starting price of HK$15.08.
Reinold Geiger, the group's president, said the development of the group was aligned with the long term and that it was optimistic over prospects despite the highs and lows of the financial markets. Meanwhile the French cosmetics producer – the first French company to acquire a listing in Asia – managed to raise €530m from its launch with the sale of shares amounting to 25% of capital. The operation puts the value of the company at about €2.1bn.
L'Occitane currently achieves 35% of its sales in Asia and is set on doubling the number of its outlets in China from the current level of 40.

Companies