Kylie Skin brand reveals face mask launch during pandemic
The brand, founded by the entrepreneur and reality star Kylie Jenner, joins other beauty companies in creating products to curb transmission of Covid-19
Kylie Skin, the beauty brand founded by 22-year-old reality TV star Kylie Jenner, has developed a range of face masks to help consumers protect themselves against Covid-19.
The masks are available in pale pink or black, and are printed with Kylie logos and an image of the beauty entrepreneur's lips.
Many brands have mobilised their production lines to develop new products to help tackle the spread of the virus.
Early on in the pandemic, L'Oréal brands Garnier and La Roche-Posay developed hydro-alcoholic gels for hospitals and nursing homes.
Meanwhile, Estée Lauder reopened its New York facility in Melville to produce hand sanitiser.
French beauty giant LVMH also turned to its Perfumes & Cosmetics factories to manufacture hand sanitisers.
"Through this initiative, LVMH intends to help address the risk of a lack of product in France and enable a greater number of people to continue to take the right action to protect themselves from the spread of the virus," said the company.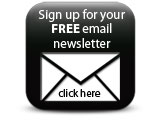 Customers can shop the new products from Kylie Skin individually for US$14 or as a duo pack for $28 via kylieskin.com.
Companies