Kylie Jenner nail polish breaks sales records at Superdrug
SinfulColors' Kylie Jenner range is the fastest-selling in store's history
Superdrug has reported record sales after the launch of the SinfulColors Limited Edition Kylie Jenner Curated Collaboration in the UK.
The store launched the new polish range on 4 May this year and was reportedly selling one bottle every eight seconds. The polishes were stocked both in stores and on the Superdrug website for £3 each. The launch is exclusive to the retailer in the UK and will see a selection of new shades added every four weeks over the next four months.
The Superdrug website will also be selling three exclusive online only shades, at £3 each. So far, the best selling colour has been Kreme de la Kreme – a glittery rose gold.
Simon Comins, Buying Director at Superdrug, said: "We knew that the Kylie Jenner collection would be successful but we have been blown away by the response from customers. The only other launches which have gained such an immediate response in terms of sales are from Zoella and Tanya Burr, our home-grown global social media stars."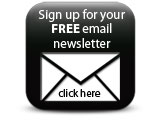 Jenner said: "I am so excited to be working with SinfulColors on my own nail colour collections and that they've already been a hit in the UK. I've taken all the colours and trends that I love for these limited-edition sets. I love being creative with my nails and sharing my artistic choices with my fans."
Companies