Kylie Jenner creates nail polish range with SinfulColors
Reality TV star works with brand on limited-edition shades
Nail polish brand SinfulColors has announced a new collaboration with reality TV regular Kylie Jenner.
The Keeping Up With The Kardashians star has worked in partnership with the brand to create a limited edition range. The King Kylie collection will be on sale from 1 March to 31 August only. The shades are due to be stocked in selected mass market retailers nationwide in the US.
The first polishes to be released are the King Kylie SinfulShine Collection which includes 20 shades in a mixture of jewel, metallic and neutral tones. The collection also includes a top coat, with each bottle costing $2.99.
Jenner commented: "I am so excited to be working with SinfulColors on my own nail colour collections! I've taken all of the colours and trends I love for these limited-edition sets. I love being creative with my nails and sharing my artistic choices with my fans. With this collection, with SinfulColors, I'll be able to offer my fans the polish they need to get my favourite styles at an affordable price. I can't wait for everyone to see what we've done."
Rahul Mehrotra, General Manager at SinfulColors, said: "For more than two decades, SinfulColors has driven consumer excitement and built loyalty for our retailer partners. We think that this collaboration will energize the nail category by driving millennial traffic to the store."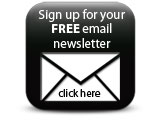 "Kylie is internationally recognized as a leading influencer and trendsetter in beauty and fashion, and recognized for making a statement in nail. Our loyalists rely on our colours to make a statement. We are thrilled to collaborate with Kylie, and are excited to introduce these new collections, unlike anything else on the market," Blake Decker, Head of Marketing at SinfulColors, added.
Companies