Kim Kardashian's perfume 'banned' from Australia and New Zealand
Crystal Gardenia, the new perfume by the reality TV star's KKW Fragrance brand, has been a huge hit with consumers
(PRNewsfoto/VIOLET GREY)
Kim Kardashian's latest perfume collection, Crystal Gardenia, from her KKW beauty line cannot be delivered to Australia and New Zealand.
Shipping company FedEx refused to ship the product to the region due to its 'flammable/hazardous material', first reported by TMZ, thanks to its high alcohol content.
The decision has left 30,000 consumers in the region disappointed.
However, KKW will be refunding consumers as well as updating its website informing consumers of the news.
First launched in November, the perfume made $13m in one day and is said to have been inspired by Kardashian's robbery in Paris last year.
The reality TV star reportedly relied on healing crystals after her ordeal, which is why the perfume bottle is designed to resemble a crystal.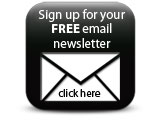 The line contains three scents: Crystal Gardenia, a combination of water lily, tiare flower and velvet tuberose; Gardenia Citrus, which combines pomello, cedarwood and sandalwood; and Gardenia Oud, with top notes of lavender orpur and a base of nirvanolide musk.
Companies