Kemin welcomes new global accounts manager and formulation chemist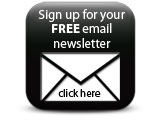 Sheila Dana
Kemin has expanded its personal care division with the appointment of a global accounts manager, Sheila Dana, and formulation chemist, Vandana Srivastava. Dana – who will be responsible for developing new business relationships and global sales – first joined Kemin in 2001 and, prior to re-joining the company, worked for Glanbia Nutritionals, where she championed business development and key account sales for applications in the cosmetics, personal care, medical and nutrition industries.
Srivastava will be responsible for developing prototypes and optimising formulations using Kemin's personal care ingredients. She will also provide customer laboratory support for Kemin's customers. Srivastava has held a number of chemist positions within the cosmetics industry,
Vandana Srivastava
most recently as a research and development manager at Weeks and Leo in Iowa.
Companies