Kat Von D Beauty relaunches vegan Studded Kiss Crème Lipstick collection
The range will consist of 40 new lipsticks in three finishes, satin matte, glimmer and metallic
Kat D Von Beauty has relaunched its vegan Studded Kiss Crème Lipstick collection (US$19 each).
It will consist of 40 new lipstick shades from nudes to brights, with a new formula and packaging.
"The newly reformulated Studded Kiss Crème Lipsticks are truly unlike any lipsticks out there," said Kat Von D Beauty, Artistry Collective Artist, Tara Buenrostro.
"They are the longest-lasting lipsticks with the most insane colour payoff.
"From the perfect nudes for any skin tone, classic reds, all the way to those weirdo-pops and Everlasting Liquid Lipstick shade faves – we have any colour your heart desires."
White Out lipstick is one of the new shades available in the collection, an artistry-inspired opaque white to use as a base or a mix, designed to allow buyers to customise their own lip shades.
The colours will also be available in three finishes, satin matte, glimmer and metallic.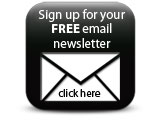 All of the products are 100% cruelty free and were personally tested by Kat herself.
Companies