Karl Lagerfeld, Chanel's Creative Director, dies aged 85
The iconic German designer is best known for helping to shape luxury fashion, his signature style and fondness for his pet Choupette
Karl Lagerfeld, the acclaimed fashion designer and Creative Director of Chanel, has died in Paris at the age of 85, French media have reported.
Born in 1933, the influential German figure is best known for spearheading luxury fashion houses Chanel and Fendi, and worked up until his death, despite being ill for several weeks.
However, last month, he was uncharacteristically absent from the Chanel Couture spring/summer 2019 show due to tiredness. Virginie Viard, Fashion Director of the house, stood in his place.
According to reports, he was admitted to the American hospital in Paris on Monday night. His cause of death is not currently known.
Chanel described the fashion veteran as "an extraordinary creative individual". In a statement via Instagram the company said "The House of Chanel benefited from his talent for all the branding campaigns related to Fashion since 1987.
"Finally, one cannot refer to Karl Lagerfeld without mentioning his innate sense of repartee and self-mockery."
"One of the greatest designers of our time"
Alain Wertheimer, CEO of Chanel, said: "Thanks to his creative genius, generosity and exceptional intuition, Karl Lagerfeld was ahead of his time, which widely contributed to the House of Chanel's success throughout the world.
"Today, not only have I lost a friend, but we have all lost an extraordinary creative mind to whom I gave carte blanche in the early 1980s to reinvent the brand."
Karl Lagerfeld, the designer's eponymous brand, said: "Driven by a phenomenal sense of creativity, Karl was passionate, powerful and intensely curious.
"He leaves behind an extraordinary legacy as one of the greatest designers of our time, and there are no words to express how much he will be missed.
Fashion designer Dontella Versace revealed the influence Lagerfeld had on her and her late brother.: "Karl your genius touched the lives of so many, especially Gianni and I.
"We will never forget your incredible talent and endless inspiration. We were always learning from you."
via Instagram / @donatella_versace
Lagerfeld's intense work ethic was revered and he often quipped to journalists that he would never retire.
In later years his personal style became as iconic as his designs. His white ponytail, large black sunglasses, fingerless gloves became his signature look, as did his black suits.
"I am like a caricature of myself, and I like that. It is like a mask. And for me the Carnival of Venice lasts all year long," Lagerfeld said about his inimitable image.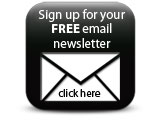 Meanwhile, his cat Choupette also became a celebrity in her own right and featured heavily in the branding for Lagerfeld's eponymous label.
via Instagram / @choupettesdiary
Companies