Kao's beauty sales drop 4% as demand dries up
The Japanese cosmetics company, which owns Molton Brown, Bioré and Jergens, said a decline in inbound demand has impacted sales of certain products
Kao Corporation, the Japanese cosmetics and health care giant, saw sales under its Beauty Care Business decline 4% in Q1 2017.
The owner of global brands including Molton Brown, Bioré and Jergens generated Y132.9bn, down from Y138.4bn in Q1 2016.
The company reported that "major reforms" of the cosmetics business began in September last year.
Kao launched two new brands recently, including the Sofina iP skin care brand and the KANEBO brand from Kanebo Cosmetics.
Sofina iP was received positively, Kao explained, but it did not state how well KANEBO performed.
Overall, sales of skin care and hair care combined decreased 3% to Y79.9bn, although on a like-for-like basis, sales would have grown 1.9%.
Sales of Kao's hair care division decreased due to "intensifying competition", the company stated.
In Japan, suisai skin care and 'other products' were impacted by a decline in inbound demand although outside its domestic market, sales were strong in China and other Asian regions.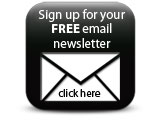 However, the company's Bioré facial cleanser in Japan, Asia and the Americas saw strong sales, as did Curél derma care products in Japan and Asia.
Companies