Kanebo Cosmetics appoints new President
The new appointment will be officially announced at the General Meeting of Shareholders on 27 December
Yoshihiro Murakami
Kanebo Cosmetics Inc has appointed a new President & Representative Director and other Executive Officers to its team.
The change will be officially announced at the General Meeting of Shareholders on 27 December and are due to take effect on 1 January, 2018.
The newly elected President & Representative Director will be Yoshihiro Murakami, taking over from Masumi Natsusaka.
Murakami studied at Rikkyo University and started his career with the Kao Corporation in 1986; he now has over 30 years' experience in the cosmetics industry.
Other appointments include Yasushi Nakamura to the position of Managing Executive Officer and Shinji Kasuga to Executive Officer.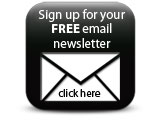 Kanebo Cosmetics is a leading Japanese producer of cosmetics and its products are available in more than 50 countries.
Companies