Kanebo Cosmetics Inc announces new president
Masumi Natsusaka to take on role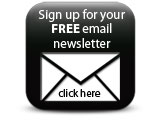 Kanebo Cosmetics Inc has announced that Masumi Natsusaka is to become the new president and representative director of the company, leaving his current role as president of the Beauty Care Business Unit of Kao Corporation.

Natsusaka will replace Tadashi Uematsu, who will retire with effect from 20 June 2012, after the resolutions of the company's Annual General Meeting of shareholders and the meeting of the Board of Directors.

There will also be new appointments to the Board of Directors, with Mitsumasa Mitani, Kozo Fukuda and Nakaya Isshiki set to become members. They will replace Eiichi Miyamoto, Akio Terada, Akihide Okada and Akihiko Kinoshita, who will retire as members but assume different responsibilities within the company. Ken Hashimoto has also been appointed to take on the role of outside director and replaces Shunichi Nakagawa and Shinichi Mita, who are both to retire.

Companies