Just 9% of chemical businesses are more optimistic post-Brexit
A Chemical Business Association survey shows many of its members feel negatively about leaving the EU
The Chemical Business Association (CBA) has released the results of a survey that show how its member companies feel about business post-Brexit.
The association represents key players in the UK's chemical supply chain, with more than half of its members involved in the personal care sector including Azelis, Brenntag and Cornelius Group.
The results showed that many of the 66 companies that completed the survey view Brexit negatively. Business optimism was shown to have weakened with only 9% of respondents saying they are more optimistic about the prospects for their business post-Brexit. In contrast, 56% said they were less optimistic.
The impact of Brexit was also seen to have damaged investment intentions: 29% of respondents said they have cut their investment plans as a result of Brexit, with only 12% planning to increase investment plans over the next three years.
Considering the financial impact of Brexit, approximately 95% of respondents said they expect the cost of regulatory compliance to increase or stay the same over the next three years, however, 79% said they do not expect the industry's regulatory framework to chance significantly.
Overall 58% of respondents said they believe the EU has made a positive commercial contribution to the growth of their businesses.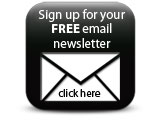 Commenting on the results, CBA's Chief Executive, Peter Newport said: "As far as our member companies are concerned, the continuing uncertainty resulting from the Brexit vote is unwelcome."