Join the skin care revolution with HCP Packaging
HCP are industry leaders in the design, engineering and manufacture of high-performance primary packaging for cosmetics, skin care, fragrance and toiletries.
An exclusive partnership with skin care packaging innovators Pum-Tech Korea strengthens the portfolio with stock and custom airless bottles, tubes, jars and compacts, plus dial and twist-up sticks for solid skin care, make-up or hybrid products.
As consumers seek beauty products that balance both body and mind, skincare has become a holistic ritual to boost both mood and skin health.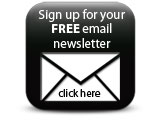 Download the Skincare Showcase to discover HCP's latest packaging solutions for skin care and complexion cosmetics products.
Featured Companies