Johnson & Johnson taps P&G executive Jorge Mesquita
Johnson & Johnson has appointed Jorge Mesquita as Worldwide Chariman of its consumer companies. Mesquita formerly worked at P&G.
In his new role, Mesquita will report to Sandi Peterson, Group Wordwide Chairman, and oversee brands including Neutrogena, Aveeno, Johnson's, Listerine and Tylenol.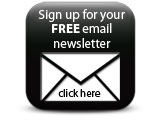 Mesquita worked for P&G for almost 30 years.
Companies