Johnson & Johnson fined record ruling for its part in Oklahoma's 'opioid crisis'
The state's Attorney General said the firm had built its billion dollar brand on the back of "greed" and "suffering of innocent people"
An Oklahoma judge has ordered Johnson & Johnson (J&J) to pay US$572m (£468m) for its role in the state's opioid crisis.
After seven weeks, judge Thad Balkman determined the personal care giant and drug supplier ran a "false, misleading and dangerous" sales campaign in which is played down the effects of opioid in its products.
According to the National Institute on Drug Abuse, the number of deaths rose from 8,048 in 1999 to 47,600 in 2017.
J&J has denied any wrongdoing as part of its campaign.
Balkman's decision said: "A key element in [the] defendants' opioid marketing strategy to overcome barriers to liberal opioid prescribing was its promotion of the concept that chronic pain was under-treated (creating a problem) and [increasing] opioid prescribing was the solution."
It continued: "Defendants additionally executed their strategy of targeting high-opioid-prescribing physicians in Oklahoma, including doctors who ultimately faced disciplinary proceedings or criminal prosecution."
The state's Attorney General Mike Hunter, who filed the lawsuit against the firm said J&J had "repeatedly ignored" warning signs by the federal government and its own advisors.
"The company used pseudoscience and misleading information that downplayed the risks of opioids, leading to the worst man made public nuisance our state and this country has ever seen," he added.
"We have proven that Johnson & Johnson [has] built its billion dollar brand out of greed and on the backs of pain and suffering of innocent people."
This is the first of thousands of trials to go to court over the mass deaths across the state.
J&J are said to appeal the decision.
The firm's personal care arm is also locked in a legal battle regarding asbestos in its talc products.
It is being sued by four complainants who allege using its talc products contributed to their terminal cancer diagnosis.
Last year it paid out more than $4bn in damages to 22 women who alleged the company's talc products cause them to develop ovarian cancer.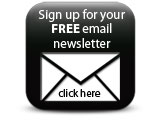 Companies