John Frieda leaves hair 'Forever Full' with new hairspray formula
The new formula with its caffeine vitality complex lifts and enhances fullness
John Frieda Luxurious Volume Forever Full Hairspray has been created to give fine hair twice the hold. The new formula with its caffeine vitality complex lifts and enhances fullness, while the new polymer combination provides increased hold and flexibility for a lasting yet brushable style.
The spray has is humidity resistant and leaves hair touchably soft and full for 12 hours. The exclusive premium tilt valve spray disperses an ultra-fine mist to boost hair at the roots and the formula allows for a longer style-manipulation time.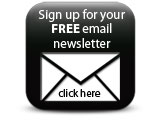 RRP £5.99, Kao Brands, johnfrieda.co.uk.
Companies