John Frieda adds first vlogger to House of Experts
Blair Fowler joins expert panel at brand
Vlogger Blair Fowler has joined John Freida's House of Experts. The vlogger joins celebrity stylist Harry Josh on the brand's panel.
The House of Experts is a group of stylists and colourists who collaborate with the brand, helping it to maintain its quality formulas and helping consumers use them. The team creates styling tips, product recommendations and forecasts trends.
Fowler is the first vlogger invited to join the team. She said: "I am so honoured to be part of such a legendary team. Not only do I admire the work of experts within the John Frieda brand such as renowned hair stylist Harry Josh, but I have been a longtime fan of the brand and can't wait to help educate my audience on their latest innovations."
Heather Warnke, Director of Marketing at Kao, said: "This year we're launching innovative in-shower colour products never before seen in the market, so it only makes sense to add a real beauty enthusiast to our team."
Warnke added: "Blair has been a pioneer expert in the beauty space and has a unique voice speaking to and relation with women. Now, she'll be able to provide then with a first-hand insight into how she uses our products and incorporates them into her routines."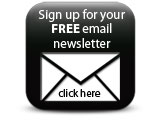 Fowler uploads beauty vlogs and make-up tutorials to her YouTube channel, gathering more than 240 million views overall. Along with her sister, she has worked as a beauty consultant for Seventeen and the pair have their own make-up range called Skylark.
Companies