Joël Palix to leave Clarins
He will be succeeded by Sandrine Groslier, current Managing Director of Clarins Fragrance Group France
Joël Palix is stepping down as President of French beauty company Clarins Fragrance Group.
According to the company, which has yet to provide a reason or date for Palix's departure, he will be succeeded by Sandrine Groslier, current Managing Director of Clarins Fragrance Group France.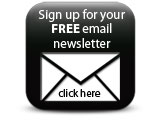 During his 11 year career with the company, Palix is credited with growing Clarins' portfolio of fragrance brands which include Thierry Mugler, Azzaro, Swarovski, Zadig & Voltaire, and Porsche Design. He also led the growth of the Mugler fashion brand, and took its fragrances Angel and Alien to worldwide success.
Companies