Jo Malone embraces British weather
Jo Malone (Estée Lauder Companies) is rolling out a limited edition collection of fragrances entitled London Rain.
Created by Perfumer Christine Nagel, the urban yet nature-based city-inspired scents are said to capture the different moods of a downpour, from a soft morning shower to a wild night time rainstorm.
The "scented portrait of London" is encapsulated in Rain & Angelica, a revitalising scent with herbaceous angelica, juicy lime and earthy vetiver reminiscent of morning dew; Wisteria & Violet, a soft wet-petal scent infused with violets and water lily inspired by a morning shower; White Jasmine & Mint, a crisp floral blend of jasmine, lily, orange flower and rose spiked with mint like an afternoon cloudburst; and Black Cedarwood & Juniper, a seductive mix of cumin, chilli leaves and juniper to evoke midnight rain.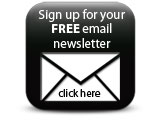 The Colognes are available from March priced at £82 for 100ml.
Companies