Jean Paul Gaultier's Fragrances Under Confinement campaign takes inspiration from life in lockdown
The Covid-19 lockdown-inspired marketing push was captured by photographer Gorka Postigo
Puig-licenced fragrance brand Jean Paul Gaultier has unveiled a campaign that takes inspiration from scenes inside the home as consumers across the world continue to stay indoors due to Covid-19.
Captured by regular contributor Gorka Postigo, the content does not feature any outside elements reflecting the confinement many are experiencing.
To achieve this, Postigo staged an assortment of the brand's fragrances, Classique, Le Mâle, La Belle, Le Beau and Scandal, in typical daily self-isolating scenarios.
This includes at-home workouts, cleaning, cooking, reading, movie nights and one-on-one dinners.
One third of the global population is said to be under lockdown due to the coronavirus pandemic, despite some countries beginning to lift restrictions, such as Austria, Switzerland, Germany and Denmark.
But the rate of infections of coronavirus continues to rise.
Today, there are almost 2.6 million people confirmed to have contracted the disease, which is said to have broken out in Wuhan, China.
Spain is recorded as the worst affected country in Europe with more than 200,000 cases, ahead of Italy and France.
However, Italy has experienced the greatest number of deaths than any other European country with more than 25,000 victims.
Meanwhile, the US has fast become a virus hotspot with 842,000 confirmed cases, more than 15,000 deaths in New York state alone and almost 47,000 nationwide.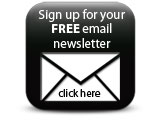 Companies