Jean-Francois Leprince named director of European commercial for Clarins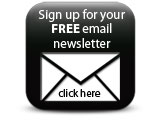 Jean-Francois Leprince has been named director of European commercial with Clarins.

Leprince spent some years in the L'Oréal group before becoming commercial director for Clarins in France in 2000. He was named director general of Thierry Mugler France in late 2002 and since September 2008 has been in charge at CFG France.

Sandrine Groslier is to succeed Leprince as Clarins director general in France. Groslier worked for the first four years of her career on the development of Mugler perfumes before moving to the French subsidiary of Thierry Mugler as director for marketing and communication and then deputy director general. Since late 2006 she has been in charge of the Clarins group's Spanish company.
Companies