J&J to remove 'toxic' chemicals by 2015
The company has extended its commitment to include adult products
Johnson & Johnson (J&J) has announced plans to remove a range of potentially harmful chemicals from its personal care products by 2015. The commitment, as reported in the New York Times, extends its previous promise to remove certain chemicals from its baby products by 2013.
In addition to formaldehyde, which was identified by US government scientists as a carcinogen, ingredients to be phased out include phthalates, used to stiffen hairspray; several fragrance ingredients; and triclosan, an antibacterial substance used in soaps. J&J will also remove all parabens from baby products and some parabens from adult products.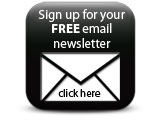 J&J is the first major company to make such a widespread commitment, the New York Times said.
Companies