J&J strikes deal with complainant in latest asbestos cancer case
This is the second time this year the personal care conglomerate has settled in court over claims its baby powder products caused mesothelioma
Johnson & Johnson (J&J) has agreed on a settlement with a plaintiff who alleged the company's asbestos-containing baby powder caused her to develop mesothelioma.
Laura Shanaham filed the case to the New York Supreme Court in August 2018, after being diagnosed with the disease in July of the same year.
She said she had used J&J's baby powder as part of her daily routine for decades.
Speaking to jurors, Shanaham's attorney Jerome Block said: "I'm very, very happy that we were able to get this resolved, and you're able to get back to your lives."
Neither party's legal team would confirm the details of the deal or comment any further.
This is the second time this year that J&J has struck a mid-trial deal with a complainant who alleged they developed mesothelioma from asbestos allegedly found in J&J's talc product.
In January, the personal care conglomerate struck a deal with Linda O'Hagan in California, US.
However, earlier this month J&J was ordered to pay US$750m in damages to four victims who were also diagnosed with mesothelioma.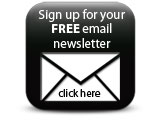 Companies