J&J insists it "acted responsibly" in latest asbestos court pay out
The personal care goliath was ordered to pay $9m in damages by a Florida jury
Image: via Getty Images
A Florida jury has ordered Johnson & Johnson (J&J) to pay out US$9m in damages to a woman who accused the company's asbestos-infused baby powder of causing her to develop mesothelioma.
Blanca Moure-Cabrera, who is 82, was awarded $3m for past medical expenses plus an additional $6m in compensation.
The jury described J&J as "negligent" and accused it of selling a "defective product".
The complainant's attorney Marc Kunen said: "Although we are pleased with the results, the reality is that Ms. Moure-Cabrera is still suffering from a devastating cancer that will ultimately take her life."
This is the first time the personal care conglomerate has been found guilty in the state.
According to Law360, J&J said it would appeal the decision, claiming the verdict goes against "decades of evidence showing the company acted responsibly and was guided by sound science".
The company added: "Consumers can be assured that more than 40 years of independent scientific evaluations confirm that Johnson's Baby Powder is safe, does not contain asbestos and does not cause cancer."
The news comes in the same week J&J settled in court with a 62-year-old woman who alleged its baby powder caused her mesothelioma.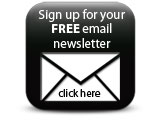 Companies