'Irresponsible' beauty salon denies Covid-19's existence as cases spike in UK
The Liverpool salon described the coronavirus pandemic as a #voodoovirus in an advert displayed in the shop's window
An 'irresponsible' beauty salon in the UK city of Liverpool has denied the existence of Covid-19 in an advert displayed in the brand's window.
Skin Kerr Aesthetics in Bootle, Merseyside, also shared the notice on its Instagram and Facebook channels, which have now been removed.
The notice bullet pointed the salon's 'rules' and asked customers to 'respect' them.
It read: "Covid free salon, no masks, we take cash, covid talk is banned, you can't catch what doesn't exist #voodoovirusbullshit #wedonotconsent."
One user took to Twitter to express their concern over the salon's advert, while tagging the local police.
"@MerseyPolice Can we do something about this irresponsible business owner – @skinkerr clinic please? Merseyside already hovering just below levels to have restrictions reimposed. Don't need covidiots making it worse."
Meanwhile, other Tweeters used more colourful language to describe the salon.
>
But some users jumped to the salon's defence and agreed with the owner's decision to display the ad.
Under government guidance, hairdressers and salon workers are required to wear face masks or visors when carrying out treatments.
The UK has reported 5,408 new cases of Covid-19 this week, and more than 41,500 have died from the disease.
These results have sparked fresh concerns of a second wave hitting the country.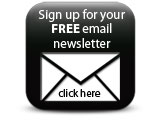 Meanwhile, the British Retail Consortium is encouraging employers to send their staff back to the office and children across the country have returned to classrooms.
Companies