'Irresponsible' ASOS called to shut doors and protect staff from coronavirus spread
The beauty and fashion retailer has come under fire after reports emerged that staff were 'scared' to come to work and described its main UK fulfilment centre as a 'cradle of disease'
UK-based trade union GMB has called for fashion and beauty retailer ASOS to cease trading after growing concerns were made about the safety of its staff due to the Covid-19 pandemic.
In an open letter to the firm's CEO Nick Beighton, GMB said workers were "terrified" and that "people's safety must come first".
The union also said due to the closure of ASOS's German warehouse, hundreds of extra staff have been drafted to deal with the tsunami of online orders the e-commerce player has been receiving.
According to a GMB survey, 98% of the 4,000 workers at the company's Barnsley, UK, shipping warehouse said they felt unsafe at work during the crisis.
Responses to the survey included comments calling the site "an infectious centre" and a "cradle of disease".
GMB's General Secretary Tim Roache said: "The Government's scheme for furloughed workers is there to support employers to do the right thing and keep people safe.
"ASOS can more than afford to pay the extra 20% to help stop the spread.
"We no longer believe ASOS can keep their workplace safe – they need to shut it down."
There were also reports that ambulances had been deployed to the Yorkshire-based warehouse, which attracted the attention of high profile individuals on social media.
The leader of the Labour party Jeremy Corbyn tweeted: "Concerning to hear of reports from workers that the @ASOS warehouse in Barnsley was visited by three ambulances yesterday."
/
Another read: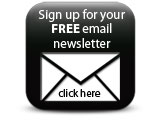 ASOS has been contacted for comment.
Companies