Introducing HCP's 'Eco2Pump + COC Bottle'
An eco-friendly all-plastic, POM and metal-free pump that makes a positive contribution to the circular economy
To elevate this easily adaptable pack with genuine green credentials, the 'Eco2-Pump' can be supplied in highly recyclable PCR materials:
Bottle & over-cap: R-PET (option)
Collar, screw & actuator: R-PP (option
With an improved product end-life, the combination of an easy to separate label and all-plastic pump dispenser enhances the opportunity to enter the recycling stream.
Available with 0.2cc dosage and rechargeable bottles in capacities of 30-150ml, this versatile pack is suitable for lotion, serum, foundation, primer and sunscreen.
Presented as part of an exclusive partnership with Pum-Tech Korea.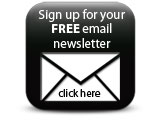 To find out more about HCP's sustainable solutions for skincare, get in touch with your local HCP representative, or visit: www.hcpackaging.com.
Featured Companies