Internet retailing surges in South Africa
Domestic websites such as kalahari.net are among the regions leading e-tailers
Online retailers are experiencing a boost in internet sales in South Africa, according to research from Euromonitor.
Internet retailing has seen a 20%-30% value growth in the region, "mainly because of the convenience, expansion of digital devices such as tablets and smart phones, and increased competition within the online retailing segment" according to Research Analyst Christy Tawii.
Tawii went on to explain that grocery retailers, alongside digital gaming, apparel and footwear retailers, are doing very well. The leading players in the region include kalahari.net, an internet only retailer, that sells health and beauty products alongside a number of other product categories.
Offline, in 2013, South Africa's leading healthy and beauty retailer was Clicks Group, with a value share of 28% of the overall market.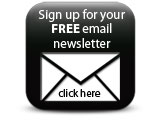 Over the next four years, internet retailing is expected to register a CAGR of 16% in South Africa. Contributing factors to this growth are expected to include better internet accessibility at home and great smartphone access.
Companies