Inter Parfums sales soar 45%
Growth was driven by solid sales figures from designer brands
Following continued growth among its core designer brands, Inter Parfums has ended its third quarter with an impressive 45% net sales rise to $126.8m – a significant climb on last year's $87.0m. Growth in both of the company's European and US based operations remained strong, driven by solid sales figures from brands Montblanc, Jimmy Choo and Lanvin.
Discussing European based operations Jean Madar, Chairman and CEO of Inter Parfums said: "The 41% increase in sales of ongoing brands reflects robust growth for Montblanc, where comparable quarter brand sales rose more than 56% driven by demand for Legend fragrances. Jimmy Choo delivered a similarly impressive performance with comparable quarter growth of 55% reflecting accelerating momentum for Flash, a new women's scent launched early in the year, and recurring sales of the brand's signature fragrance. Lanvin sales rose nearly 11% boosted by the spring launch of Lanvin Me and the staying power of Eclat d'Arpège, after more than a decade on the market. Additionally, the recent launches of the Repetto signature scent, along with Place Vendôme from Boucheron have exceeded our expectations and were meaningful contributors to our sales growth during the third quarter".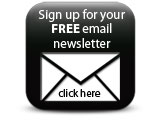 Madar added that the company's US business has "become a more significant portion of overall sales" led by brands Anna Sui, Alfred Dunhill and Agent Provocateur. It also expects its licencing deal with Oscar de la Renta, signed earlier this month, will further enhance the performance of its US based operations in the coming year.
Companies