Innovation on show at in-cosmetics Asia
in-cosmetics Asia heads to Singapore for this year's show(13-15 October). SPC Asia takes a look at what is in store at the event. Visit us on stand A17
in-cosmetics Asia heads to Singapore for this year's show(13-15 October). SPC Asia takes a look at what is in store at the event. Visit us on stand A17
?in-cosmetics Asia has secured its position as the leading personal care ingredients event in Asia and this year expects to attract a record number of visitors and exhibitors from a variety of cosmetic backgrounds including formulators, scientists, suppliers, buyers, manufacturers and marketers.
This year's show will be held at the Singapore Expo and will also feature an extensive educational programme, with a special focus on skin whitening. Held on the second day of the show, the Spotlight on Skin-Whitening conference will provide an update on the sector and will include presentations from a number of suppliers including DSM Nutritional Products, Croda and Shiseido. The show will also host the region's first Cosmetic Regulations and Safety Assessment workshop which will provide a full review of Asian regulations as well as practical demonstrations on assessing product safety in accordance with the recent ASEAN cosmetic directive. The show will also feature a number of other educational events including innovation seminars, marketing trends presentations and an 'Ask the Experts' clinic, offering tailored business advice on how to how to inspire new product development and generate new business.
Aligon Stand K25
Aligon is introducing two new ingredients at in-cosmetics Asia. Sprayspheres are additives that can be added to gels, lotions, creams and toothpastes to create a unique product. The solid beads start off as hard spheres but become soft when added to formulations, making them easy to spread on the skin. Made from natural constituents such as cellulose and lactose, the beads come in a wide range of colours and sizes. Also new from Aligon is Inchol oil, derived from the Plukenetia volubilis plant and said to be rich in vitamin E. The oil can be used in skin care applications to soothe irritated skin and fight skin ageing.
Desert Whale Stand J42
New from Desert Whale is Jojoba Illuminate, an Ecocert approved combination of jojoba fatty alcohols and jojoba soaps provided in a paste form. Derived from the saponification of jojoba oil, the ingredient can be used to overcome the challenges in creating an all-natural product. It acts as a primary emulsifier to increase skin hydration and condition the hair and is suitable for leave in and rinse off applications.
DSM Nutritional Products Stand H10
DSM will present the first direct hyaluronan booster in the market, Syn-Glycan. The product is said to increase the production of hyaluron in the skin by a factor of four in cell cultures and leads to significantly more firmnesss and tone in the skin. DSM says skin sagging around the chin area that can result in a double chin is also reduced. Syn-Glycan does not contain preservatives and is said to be easy to formulate. It can be used in a broad range of applications including body firming treatments, remodelling face contour products, moisturising products, anti-ageing creams and anti-cellulite gels.
Fiberstar Inc Stand K13
Imulsi-FI is an all-natural emulsifier and stabiliser made from mechanically processed orange pulp. Its distinctive cellular structure and unique protein and polysaccharide composition enables it to form amphiphilic emulsions at ambient temperatures for use in a wide range of cosmetic applications. The emulsions can range in size from 1 to 50 microns and are pH, heat and freeze/thaw stable, showing no phase separation through 60-day accelerated stability testing. The product also exhibits highly desirable sensory characteristics and is non-allergic, non-GMO and has a neutral odour, according to the company.
Inolex Stand L41
Inolex is presenting additions to its biostatic system line. The Lexguard OE 90 and Lexguard NAP are preservative-free blends containing multifunctional, bacteriostatic ingredients. Both ingredients are said to be easy to use and impart a good skin feel to finished products.Also new are Spectrastat E and Spectrastat G, two CHA-based optimised systems. The liquid systems are made with methyl-propanediol, a widely used dilutent, and are preservative and glycol-free. Finally it will launch Phenostat, a paraben-free system suitable for cost sensitive formulations.
Interpolymer Stand G20E
Interpolymer is using the show to launch its new skin conditioning polymer and self-preserved opacifier to the Asian market. Syntran PC 5500 is a cationic film former based on olefin-graft technology, designed to impart a silky smooth feel and natural appearance to the skin. Syntran 5907 meanwhile has been developed in response to the growing demand for preservative-free raw materials. The opacifier is said to offer substantial compatibility latitude allowing formulators to use it in different types of personal care formulations including shampoos, shower gels and liquid hand soaps. It generates a dense, creamy and uniform appearance and is easy to handle and process. It is effective at low levels from 0.1% to 1.0% . Interpolymer is also showcasing a set of paraben-free polymers. Syntran 5760-CG is a film former for decorative cosmetics, Syntran PC 5227-CG is an SPF booster, Syntran PC 5100-CG is a fast acting skin tightening agent,and Syntran PC 5205-CG acts as a hair colour protection additive.
Mibelle Stand G40
Swiss supplier Mibelle will be demonstrating UV protection of human epidermal stem cells. Adult stem cells are essential for the maintenance and repair of tissues. Loss of function due to stress factors is regarded as the primary cause of ageing in the skin, with UV being an important extrinsic stress factor. Mibelle analysed the effect of UV on epidermal stem cells by measuring the colony forming efficiency (CFE), which is a parameter for stem cell characteristics. It found that plant stem cells also use a similar mechanism to regulate their stem cells, with an extract of grape stem cells found to protect epidermal stem cells against UV stress. A UV dose that reduced the CFE value by 50% in the control assay was found to be completely neutralised by the grape stem cell extract.
Lessonia Stand G30B
Lessonia is launching Microzest 25, a range of 100% natural plant pigments. The micronised plant powders are said to be fine enough to be used as natural pigments in colour cosmetic products. The range features 14 shades in a complete palette of colours including brown, yellow, red, green, blue and white, and are said to improve the softness of products and can even work as a whitening or matifying agent. The company is also offering Green Microzest 25, which is said to comply with different natural cosmetic standards.
Regeron Stand KP04
South Korea-based Regeron will introduce a new range of cosmetic protein ingredients designed to stimulate the epidermal base layer cells and/or stem cells. Based on its research into the human growth hormone (hgH) in the form of nano-liposome encapsulated bioactive hgH, the prolactin and placental lactogen products are said to provide anti-ageing properties and are suitable for use in cosmetic and pharmaceutical applications.
Setalg Stand H30F
Setalg will showcase its wide range of natural products for the thalasso and spa markets. Products include body wraps, exfoliants, muds, scrubs, mousses, peel-off masks, plasters and bath salts which can be created, adapted and customised for the individual treatment of the customer. Innovations at in-cosmetics Asia include new gel, cream and jelly textures.
Shangyou Stand H24
The supplier will launch a new series of preservatives based on methyl isothiazolinone (MI) technology. The new range includes MI and synergistic blends of MI with other microbiologically active ingredients and contains globally approved ingredients with applications in both leave-on and wash-off products. The company will showcase other new product lines including piroctone olamine, an active ingredient suitable for anti-dandruff and acne treatments.
Stearinerie Dubois Stand H30D
Ester specialist Stearinerie Dubois will introduce its new range of green specialities. Dub Zenoat is a colourless, odourless phytodiol ester, manufactured from 100% vegetable-derived matter. The ester has a smooth, non-greasy skin feel. Also new is Dub Mug, a vegetable-based emollient ester with natural fungi resistance, bioactivity and odour absorption. Finally the company's Boudoir range features vegetable-based polyglyceryl esters said to enable the development of products with a variety of textures.
Sunjin Stand L10
New for in-cosmetics Asia 2009 is a range of elastic powders. The Epu-80 and Sunpu-170 are elastic but very compressible micro beads, according to the company, and impart a moist feeling to finished products. Sunjin will also be promoting several materials with Ecocert approval. These include a sensory modifier, optical blurring agent, UV filter and a surface treated pigment.
Technico Flor Stand G18
Technico Flor will introduce two new fragrance families inspired by nature. Natflors is a line of natural fragrances that are said to blend easily with perfumes and C&T products. The new fragrances are compliant with Ecocert standards and are made using 100% certified essential oils, natural isolates and solvents from natural origins. Also new is Ecolabels, a line of fragrance compounds developed using processes avoiding substances that pose hazards to health and the environment.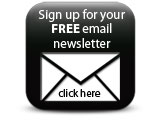 www.in-cosmeticsasia.com
Featured Companies
See also