Innospec's journey to inner beauty
Innospec is committed to creating products that become key ingredients in our partners' personal care portfolios
Innospec is committed to creating products that become key ingredients in our partners' personal care portfolios. Offering solutions that are part of the most popular-selling brands and products on the shelves today, we comprehensively address the pillars of personal care with an array of high-quality silicones, surfactants, emollients, solubilisers, and more.
When developing the next generation of personal care products, Innospec looks to the ultimate end user: your customer. We understand that the physical and sensory attributes customers desire in their products—such as silky after-feel, easy rinse-ability, or satisfying foaminess—are critical to your success. Our ingredients are designed to impart this "inner beauty" essential your brands' consumer appeal.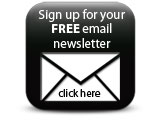 Visit us at NYSCC Suppliers' Day booth #825 and let us help you find the products that will work beautifully for you.
Featured Companies