Innospec invites you to join sulfate-free formulation webinar 9 February 2012 15:00 GMT
Body Care | Hair Care | Ingredients
Webinar will provide answers on how to switch to sulfate-free solutions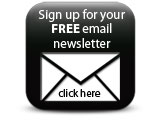 Innospec invites you to join sulfate-free formulation webinar 9th February 2012 15:00 GMT

http://webeventservices.reg.meeting-stream.com/55726_Innospec

Consumers are increasingly interested in what their favourite brands and products contain. Growing consumer concern around the use of sulfates in personal care products has led to a rise not only in the number of sulfate-free formulations but also the marketing claims made on the products themselves.

Innospec understands that meeting consumer trends is key to successful product launches. These trends often present th formulator with major challenges to find the right technology on time and within budget. Sulfate-free is one such challenge.

To help you innovate and formulate sulfate-free Innospec is hosting an online webinar on the 9 February 2012 at 15:00 GMT. Th event is free to attend.

The webinar will be hosted by Phil Matena, Innospec's vp of sales and business development. Phil has a wealth of experience in the surfactants arena and will describe the challenges of switching to sulfate-free as well as solutions to achieve high performance, cost-effective products.

Innospec has a comprehensive range of sulfate-free surfactants including Isethionates, Taurates and Sulfo-succinates. Our applications experts can help you select the right solution to optimize your formulations and deliver exciting consumer products. Our unique surfactant Iselux® can reduce the need for other costly components such as complex multi-component co-surfactant system, conditioning agents and foam boosters which are commonplace in many sulfate-free formulations.

Innospec have also developed optimised proprietary syndet bases for luxurious beauty bars and sulfate-free base blends, requiring only the addition of water for dilution and salt to thicken.

To hear more about options for your sulfate-free projects please register for the free webinar and join us for the live web broadcast on Thursday 9th February at 15:00 GMT.
Featured Companies