Ingredients – the making of mint
Treatt plc and Earthoil Plantations' Giles Bovill explains the relevance of organic and fairtrade mint oils
Treatt plc and Earthoil Plantations' Giles Bovill explains the relevance of organic and fairtrade mint oils
Behind every product lies a story. But no matter how enticing, a story will fall on deaf ears if it doesn't resonate with consumers. Success depends on this. Organic and fairtrade markets provide the perfect platform for storytelling, and consumer trends prove that these are the types of stories the world wants to hear. With wide appeal across the personal care industry, organic mint oils are a case in point.
The popularity of mint and work from companies like Earthoil, with its responsibly sourced and carefully processed organic and fairtrade mint oils, can help manufacturers tap into the growing market for organic and fairtrade mint products.
For centuries mint has been employed in personal care, medicine and for culinary purposes. It is a genus of approximately 25-30 species of flowering plants in the Lamiaceae family, with a sub-cosmopolitan distribution: seven from Australia, one in North America and others from Europe and Asia. The most common and popular mints for cultivation are peppermint (Mentha piperita) with its fresh, strong, grassy odour and cool, refreshing flavour, complemented by a sweet background; corn mint (Mentha arvensis) which provides a high impact flavour, less sweet than peppermint; and spearmint (Mentha spicata), with its floral top notes and fresh, green odour.
In recent years, demand for botanical products has soared in line with increased consumer interest in natural and organic options. Increasing at a rate of 8%, consumption of botanicals is rising faster than any other speciality actives. Mint is recognised by many personal care product manufacturers as an opportunity for growth as the popularity of this botanical now also transcends the organic category.
Earthoil offers a range of organic and fairly-traded peppermint, cornmint (arvensis) and spearmint oils, menthol, rectified arvensis oil plus dementholised arvensis oil, which add a refreshing mint aroma to a variety of personal care applications.
Produced through one of its community grower projects in India, the ethical manufacture of Earthoil's mint oils provides a clear point of differentiation for greater consumer appeal. Located in Uttar Pradesh, the company works with an organic grower group of over 600 small scale mint farmers to produce organically certified peppermint, spearmint and corn mint oils. These farmers had previously grown mint oils via conventional methods, but in 2003 Earthoil encouraged them to convert to organic practices. Importantly, the company also provided the support and logistics to do this.
The company ensures premium payments are made to individual farmer members in this project. It also makes payments into a community fund and democratically elected farmers' organisations decide how this money will be spent – whether on health, education or cultural enhancement.
The Uttar Pradesh project was recently awarded Fair for Life accreditation from the IMO (Institute of Marketecology). This third-party seal of approval officially recognises Earthoil's contribution to sustainable development and secures the rights of producers, workers and their communities in developing countries.
With consumers increasingly turning to organic and ethically traded products, and with mint options enjoying particular popularity, there are significant opportunities for differentiation in the personal care industry. With a wide portfolio of organic and fair trade mint oils now available, manufacturers can develop the organic and fairtrade products consumers crave and carve their share in this dynamic market.
The Earthoil group of companies, which includes Earthoil Plantations Limited and Earthoil Kenya EPZ Proprietary Limited, grows, processes and supplies organic essential and pressed seed oils to the cosmetic industry. Earthoil's operations include a co-ordinated organic mint growers' project in India, a manufacturing facility in Kenya and further grower projects in Eastern and Southern Africa. Earthoil supplies its certified organic products worldwide.
Treatt plc is the parent company of the Earthoil group of companies and is an independent supplier of ingredients, including essential oils and their natural fractions, to the flavour, fragrance and cosmetics industries. The company has manufacturing sites in the UK and the US and a sales office in China.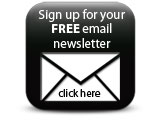 Contact
Giles Bovill, purchasing manager, Treatt plc and Earthoil Plantations, UK
tel +44 1284 702500
e-mail giles.bovill@rctreatt.com
www.treatt.com
Featured Companies