Induplast SPA – new big ball ROLL-ONe line
Body Care | Male Grooming | Skin Care
Italian style and design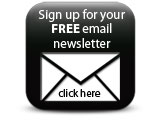 This new big ball roll-on line has been concepted with all the Italian style and design.

The new distinctively big ball ROLL-ONe line has been concepted to offer customers a difference to the typical roll-on packagings on the market and enabling their products to stand out above the rest.

Eco-friendly packaging, the new ROLL-ONe will be 100% PP/PE recyclable material and available in volumes of 50ml and 75ml.

The ball size 1.4" inch, in line with the latest market trends, makes them perfect for personal, skin care and para-pharmaceutical use.

Following the success of the latest developments, we offer a smooth or a matt finished version both for body and cap providing customers with a variety of styles.

Many different colours and decoration options are available to add value to this already highly distinctive Italian design packaging.


Featured Companies