Impact Colors expands worldwide distribution with new partnerships
Three strategic worldwide distribution agreements will increase access to Impact Colors' pigments
Colour effect pigment producer Impact Colors has announced three new strategic distribution agreements to increase access to the company's acclaimed lines of high quality colour effect pigments for cosmetics and personal care.
The agreements are with: Univar in Germany, Benelux, Austria, Ireland, and United Kingdom; Chemco Trade in Romania, and Millchem in South Africa.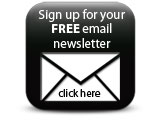 "We are committed to delivering our exciting lines of color effect pigments and our product marketing and formulating expertise to chemists and formulators all over the world," said Doug Thornley, Impact Colors president. "Teaming up with the best distributors in international geographies is a cornerstone of that strategy."
Featured Companies
See also